Artists
In 2011, Reel Wolf created a Record Label department which focuses on putting out new and innovative Canadian talent. The label is 100% independent in how they produce, record, and distribute music. Because of our ability to direct, produce and edit our own videos,  it allows us to work with our artists and build their visual portfolio. Along with compilation albums like "The Underworld Series" and mixtapes like "Lycanthropy" and "Sinema" – Reel Wolf will continue to push new and unique music over the coming years.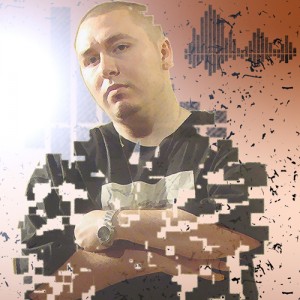 SENTURY STATUS
Sentury Status is official music producer and sound engineer for Reel Wolf. He produced the underground mega-hit series "The Underworld 1 & 2", as well as beats for most of our artists, compilation albums & mixtapes. Sentury continues to create a new sound we have dubbed the "cold north" – blending influences from west coast, east coast, dirty south and underground – but with a Canadian spin on it. Look out for more heavy hitters from Sentury soon.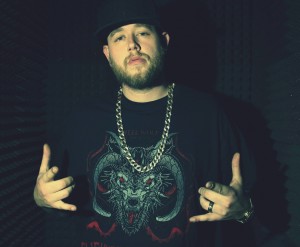 J RENO
J Reno is a talented emcee hailing from Windsor, Canada. He has been part of the Reel Wolf family for a long time. Aside from spitting fire rhymes on our projects, and releasing a full length album with us titled "Lost in the Dark" he has also been heavily involved with our graphics work and website designs. J Reno drops his next album under Reel Wolf titled "Politikilla".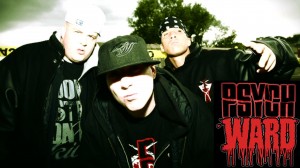 PSYCH WARD
Not only are Psych Ward the longest-running artists on the Reel Wolf roster; they are also the artists who we've released the first official Reel Wolf music video with titled "Angel Dust/Undisputed" in 2009. Since then we have maintained a strong relationship with the hardcore hip hop trio – and they continue to release new content and visuals, and build a strong foundation in the underground hip hop scene.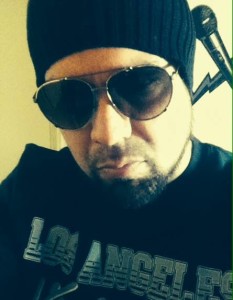 VEEKO CAINE
Veeko Caine has been working with Reel Wolf since their conception, and has over the years become an integral part of their music production team. He served as an Assistant Engineer on the entire Underworld 2 album, working side by side with Tom Vujcic to get the best possible product. But it's important to also analyze his lyrical abilities – because he's known for spitting relentless lines in both English and Spanish.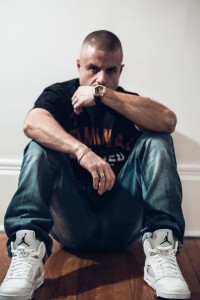 IRONIC
Ironic is a technical multi-syllable artist based out of Ottawa. He got his start with Reel Wolf through his long time friends So Sick Social Club on their debut album "Dead Friends Don't Tell". After doing several tracks with them, he built a relationship outside of the group with the crew. He was then featured on three tracks on The Underworld 2 album, including the hit single "Gods & Gladiators".
You may also catch Ironic's real name Chris Wiens on several of our videos as a production assistant. Outside of music he also helps behind the scenes with the visuals.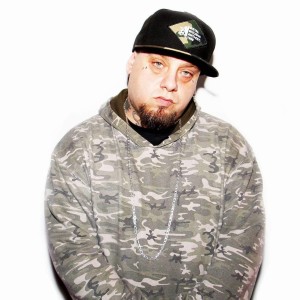 SWANN
Swann has been active in Toronto's underground scene for many years, branding his sound and style amongst the elite. With his distinct raw voice, and his vivid lyricism Swann was a perfect fit to the label. We had worked with him on various albums and mixtapes including the T.O. classic short film/music video titled "Cold World" produced by Snowgoons. He drops his debut EP under Reel Wolf this year.
MARMEL
Marmel is a hip-hop group based out of Cambridge, ON. The group consists of 6 members: Suspect, Sunny Diesel, Vision, Big Gat, Surrealist & Singa Frass. They have appeared on many of our projects, and we have released a full length mixtape with them titled "Vaults of Marmel" produced entirely by J Nyce of Psych Ward. After many musical projects, as well as live show collaborations – we will be releasing their first official album under Reel Wolf later this year.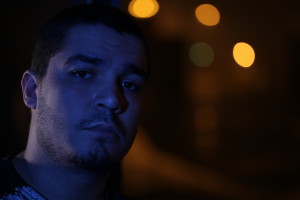 MERSINARY
One of the newest artists on our Roster – Mersinary adds a unique touch to our overall sound. With a multiple range of vocals styles and lyrical concepts, along with his often psychedelic imagery; Mersinary's music has no boundaries. Mersinary, real name Julien Dos Santos, is also heavily involved with the video production side of things – being a regular crew member in our production team.  He drops his debut EP in 2016.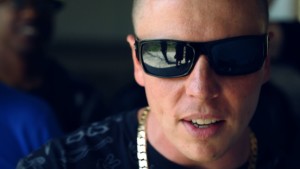 SEEN B
Another new addition to the Reel Wolf roster; Seen B started to build a name for himself around Toronto in the late 90's but unfortunately due to unforeseen circumstances got locked up. After almost a decade in the pen, he was released and realized he wanted to focus more on his art form rather than the streets. Seen B dropped his first verse on the "Cold North Remix" of the first Underworld. Since then he has done various tracks, and drops his debut EP by the end of this year.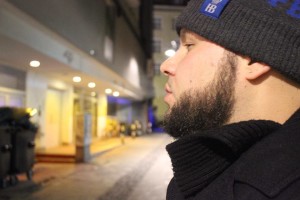 MR ERBIE
Mr Erbie, formerly known as Young U, started catching a buzz in the city in the early 2000's with his movement "Hundred Bluntz 2 Tha Head". He then expanded his brand into Europe by 2010. Around that time he also contacted us about shooting a video for his single "Trippin". Since then he has grown a professional working relationship with the Reel Wolf team, and will now be dropping his first EP with us this year.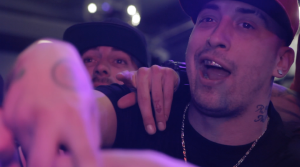 RAW B SNATCH
Raw B Snatch has also been working with our team for a while. He was an original member of the short lived group "Cold World". He also appeared in the original music video alongside Swann. This time Raw B is back as a solo artist ready to unleash his upcoming EP. He is a long time wolf pack member, and also family with our producer Sentury Status. Stay tuned for more from Raw B.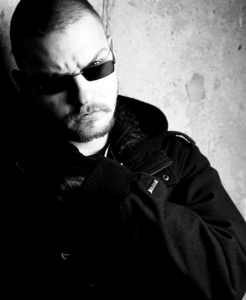 RESIN

The final rap artist to be added to our 2016 roster – RESIN has been part of Toronto's Underground scene over the last few years; opening up for various performers including NON PHIXION, RIVIERA REGIME and more. He has made his debut with Reel Wolf appearing on two tracks for The Underworld 2.
After working closely on the music production side of things; and also making his acting debut in the "Metal Remix" video; Resin has now started working on his debut EP slated to drop by the end of the year under Reel Wolf Records.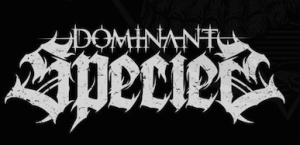 DOMINANT SPECIES
This will be the first metal act to be released under Reel Wolf. Dominant Species is a brand new band which features Tom Vujcic, typically known for his directing and producing, alongside members Kevan Browne, Richard Stewart & Jimmy Bain. Their debut album "Demo Graphic" will be released in 2016, and will be an all-out, hardcore, in-your-face metal album. Stay tuned!
FORMER ARTISTS
SO SICK SOCIAL CLUB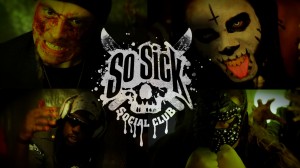 So Sick Social Club are a cross between rap, rock, metal, punk and horrorcore with a visuality stimulating stage show along the lines of Rob Zombie, KISS and Insane Clown Posse. Their album "Dead Friends Don't Tell" became a cult classic in the underground rap community, and will always be remembered as one of Reel Wolf's first musical projects.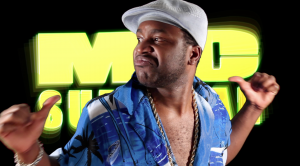 MC SUPASTAR
A self proclaimed genius – MC Supastar tormented the radio waves with his horrible lyricism. Due to lack of appreciation (he claims not enough people worshipped his godly nature) he committed suicide and ended his legacy.However – his first born son MC SUPASTAR THE SECOND has vowed to fill his shoes. Stay tuned for more details on that!