Team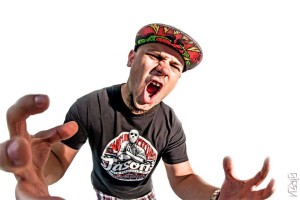 TOM VUJCIC
Tom Vujcic is a lead director & producer for Reel Wolf. His catalog includes videos with Mobb Deep, Tech N9ne, La Coka Nostra, DJ Premier, Jedi Mind Tricks, Onyx, D12, Yelawolf, Necro, Swollen Members, Sid Wilson, Kool G Rap, Snowgoons & more. He has also worked with notable actors including Tom Savini, Slaine & Louie Rankin. Tom directed his debut short film in 2014 titled "Q", which premiers at The International Horror & Sci-Fi Film Festival in March 2015.
DELANEY SIREN
Delaney Siren is the lead cinematographer for Reel Wolf. He has worked on dozens of projects over the last few years. Delaney has also taken the director's chair on several projects; including Madchild, Sid Wilson & Psych Ward. Delaney was also one of the cinematographers on the classic "Underworld" anthem, and also worked in the camera department for the short film "Q". Outside of Reel Wolf, Delaney also works on various Feature Films, Shorts, Commercials & Reality Televison.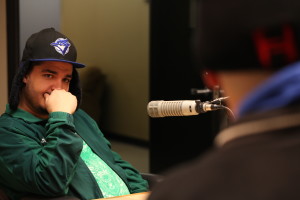 JULIEN DOS SANTOS
Julien is a another new member of the Reel Wolf team. Working his way up in various roles including Key Grip, Gaffer and Production Assistant; Julien has been applying his passion for the arts into his work. Aside from the production roles he takes on; Julien is also known as Mersinary, a new artist featured on the Reel Wolf roster. He made his debut on the 2014 Free Mixtape "Lycanthropy".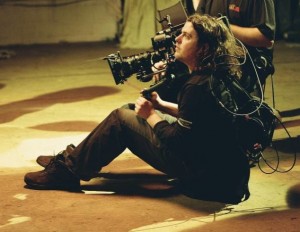 DAVE STUART
Dave Stuart is one of the key ingredients in the birth and growth of Reel Wolf. Dave has worked as Director of Photography on over 50 Reel Wolf videos and is also the lead Cinematographer on the short film "Q". Dave was a crucial element in helping create Reel Wolf's cinematic style. Dave also works on various feature films, television shows, commercials and documentaries filmed all over the world; but still works with the team when he is not on extensive travel.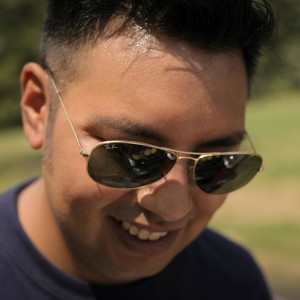 DAVE CADIZ
Dave Cadiz has been the lead VFX and animation designer for Reel Wolf. Dave also directed several music videos, and also directed the multiple award-winning film "Adventures of Owen". The film was half animated and half live-action; displaying both Dave's storytelling abilities, and skill in animation design. Dave also worked on the VFX for the feature film "An American in Hollywood". Dave continues to build his visual catalog with both his skill and imagination.
AMIR RADI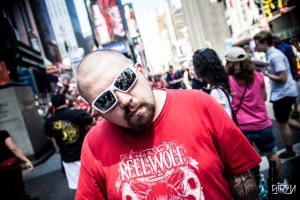 Amir is a long-time member of the Reel Wolf team. Aside from helping on video productions; Amir is a large part of the record label side of Reel Wolf. Assisting in the pre-production of our albums; Amir has his hand involved with the music side. He also work in events and promotions; helping organize many live shows in the local Toronto area.
STACEE BRIZZLE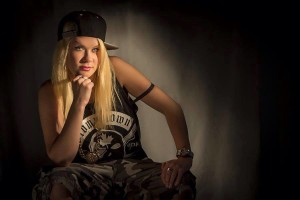 Stacee had been involved with Reel Wolf for many years as a host of live shows and events. In 2016 she joined forces with the crew to start our an official interview series titled "Reel Talk". Her enthusiastic attitude and vibrant personality bring a new element to the crew, which reflects through her live persona, and her journalistic approach as an interviewer and host. She is also the "First Lady" of Reel Wolf.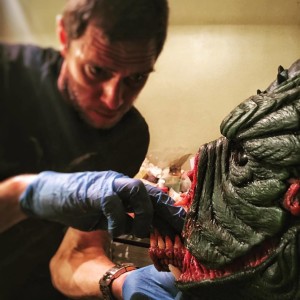 MITCHELL STACEY
Mitchell is the official Make-Up FX artist of Reel Wolf, and has worked on dozens of videos over the years. From creating the violent-gore effects in "Sweet Nothing" and "When Crows Descend Upon You" to designing animated characters like the Pope Devil in "Bleeding Diamond" and the Underworld Creature in "Underworld 2 (Metal Remix), Mitchell provides a different kind of visual aesthetic to Reel Wolf. Aside from the work he has done with the team, he has also worked on several films and television shows, and was also hand picked by Tom Savini for Best Zombie Make-Up at the 2012 Rue Morgue Fan Expo Afterparty.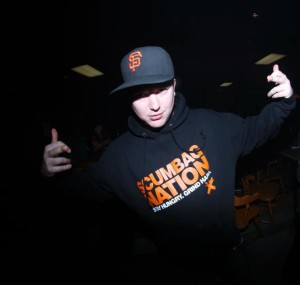 RYAN FITZMAURICE
Ryan spent the summer of 2013 interning with Reel Wolf. After several productions and projects he has become a solid member of the team. Ryan excels in post production work, such as editing & color correction; but has also been a part of production both on and off camera. Ryan will be serving as an editor on numerous videos, set to release for 2015.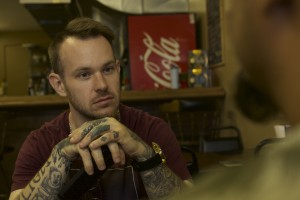 CHRIS HODGES
One of the newest members of the team, Chris has experiences on both production and post-production. He has worked as an assistant camera on several videos, but has also done a great deal of editing and VFX production in post. He also has a wide-knowledge of 3D-animation and design, which is a big part of our future direction.
REEL WOLF AFFILIATES
J.F. MARTIN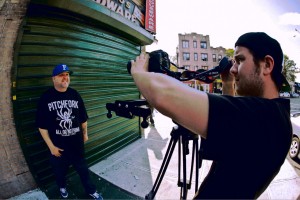 J.F. Martin has worked as both a director and a producer for various Reel Wolf projects. J.F. has also directed several comedy sketches and short films including the award winning short film "Stick it to the Man, Man". In 2014 J.F. began developing his new project titled "Brainstorming", a collection of comedic sketches. J.F. intends to develop these into an online series, with the goal of turning it into a television series.
LU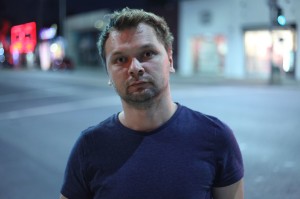 KASZ FURCZON
Lukasz is a recent member of the Reel Wolf family but has been a crucial asset in it's growth. Lukasz has worked in all departments of production. From producing various music videos, and being one of the lead producers of "Q". Aside from being in the producer's chair; Lukasz also works in the post video & post audio department. Everything from color correction, VFX, foley work, sound mix, ADR and more.